Reclaimed Wood
It is an incredible feeling to give a historical landmark tree, or a tree with sentimental value a second life and allow it to live on for future generations to enjoy. There is a growing demand for unique and quality lumber from local woodworkers, and we are proud to be able to supply them with beautiful urban wood.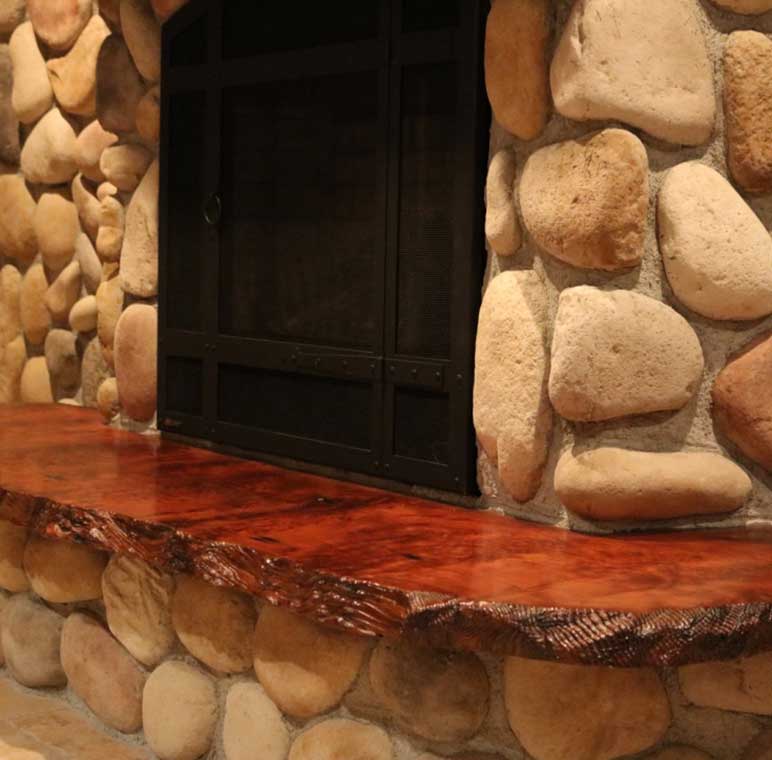 ONE-OF-A-KIND LIVE-EDGE WOOD SLABS
Urban trees generally have lower branches and contain metal or ocher foreign objects, creating dramatic knots, colors, and grain. These unique characteristics, along with the tree's history; are desirable to artisans, fabricators, interior designers and architects for the creation of furniture, flooring and other custom products.
Mile High Tree Care is a zero-waste company. This means that we harvest dead, decaying, diseased trees or trees that would otherwise end up in a dump. Our arborists come to remove the tree, clean up and haul away the wood.
Mile High Tree Care then takes the wood and mills it into live-edge slabs and dimensional lumber. We put the wood into our kiln and dry it until the internal moisture content is between 8% and 1O%.
The wood is then sold to retail and wholesale customers with pricing based on board footage. Our product has been used to create gorgeous countertops, tables, mantels, hearths and other unique items.
Did You Know?
In the United States over 200 million cubic yards of urban tree and landscape residue are generated every year. Of this about, 15 percent is classified as 'un-chipped logs'. To put this figure in perspective, consider that if these logs were sawn into boards, they theoretically would produce 3.8 billion board feet of lumber, or nearly 30 percent of the hardwood lumber produced annually in the United States."
OWN A PIECE OF ONE OF DENVER'S HISTORICAL TREES
Maple, Walnut, Locust, Catalpa, Ash, Elm, Sycamore and More!